Air Conditioning Caboolture – Ducted & Split Air Conditioners
Are you a local resident of the Caboolture & Morayfield area and greater Moreton Bay Region? So are we! Temper Troops are here to offer you a friendly, local service for all your air conditioning needs.
Temper Troops Air Conditioning commenced trading in 2011, from our back shed in Burpengary. Since then, we have grown to become an elite team of air conditioning experts and now operate from our commercial warehouse/office facility in Narangba. We are passionate about providing the finest customer service and superior workmanship for our neighbours in Caboolture and all surrounding suburbs.
We Are Caboolture & Morayfield's
#1 Air Conditioning Company
Here at Temper Troops, we are fully equipped and ready to provide an air conditioning system to suit your requirements. Being based locally, we have carried out residential and commercial air conditioning works throughout all local suburbs of Caboolture including Bribie Island. Contact us today to see how we can help you!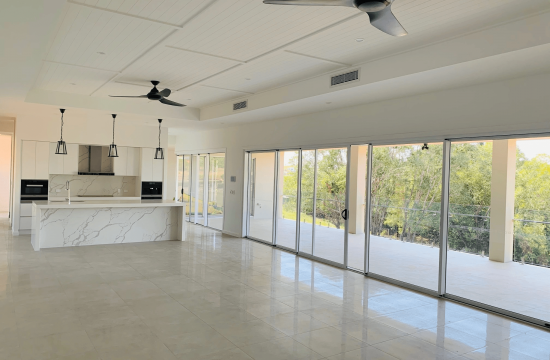 Here at Temper Troops, we pride ourselves on being industry leaders in ducted air conditioning installation, repairs, and maintenance.
The ducted air conditioning market in Caboolture and surrounding suburbs has grown in leaps and bounds over recent years. Air conditioner brands are competing against one another to release the best product. Cooling systems have been developed with advanced technology to provide an energy-efficient whole-home solution for climate control.
Ducted air conditioning systems normally have one outdoor unit which is located in a discreet location outside, and one indoor unit which is generally located within your ceiling space. Ductwork is then run throughout your home to deliver conditioned air to each room.
Ducted air conditioning systems offer a discreet and energy-efficient way to effectively provide conditioned air throughout your entire home or office. Zone control is an essential component of ducted air conditioners in your home to the lower running costs of your system.
Rooms or areas of your home are divided up into separate zones which can be activated or deactivated depending on which rooms are being occupied at any specific time. Here at Temper Troops, we are premium dealers for the most advanced and efficient zone control system, the MyAir zone system by Advantage Air.
Ask us how MyAir can dramatically reduce the running cost of your ducted air conditioner system as opposed to standard on/off zone control setups.
Whether you are building a new home, have an existing home, are building or fitting out an office, or require ducted air conditioning in any other type of building, we can provide a professional service for you.
Our team of electrical technicians has designed, supplied, and installed ducted air conditioning systems into literally thousands of buildings across Brisbane, Geebung, Virginia, Aspley, Bridgeman Downs, Fitzgibbon, Carseldine, Boondall, Taigum, Albany Creek, Nudgee Beach  and the Sunshine Coast with complete customer satisfaction. We also offer repairs & maintenance service to our clients located all over Brisbane.
Contact us today to see how we can assist with your ducted air conditioning project!
As you might have noticed, split system air conditioning units are an extremely popular choice. This is due to their affordability to both install and operate, as well as their flexibility to be installed in space-restricted areas.
Split system air conditioners are the perfect solution for cooling a single area or room within a building when other rooms do not require air conditioning. Over the years these air conditioners have become highly intelligent and technologically advanced appliances.
With DC inverter technology, efficient new refrigerants, Wi-Fi compatible systems, and sleek and stylish designs, a split air conditioner system is perfect for those who are seeking a climate-controlled room on a budget. The most cost-effective installation type when installing a split system is called a back-to-back installation.
This type of installation consists of the indoor unit being mounted on the inside of an external wall with the outdoor unit directly behind it. This reduces the amount of pipework and wiring required to join the indoor and outdoor units. If a back-to-back installation would leave your outdoor unit in an undesirable location, the pipework and electrical wiring can be extended to a different location to suit your needs.
Servicing North Brisbane and the Sunshine Coast, Temper Troops have installed split systems in a diverse range of buildings, from homes to schools and even offices. Contact us today via phone and let us help you select the right split system air conditioner for your application!
Split System Air Conditioning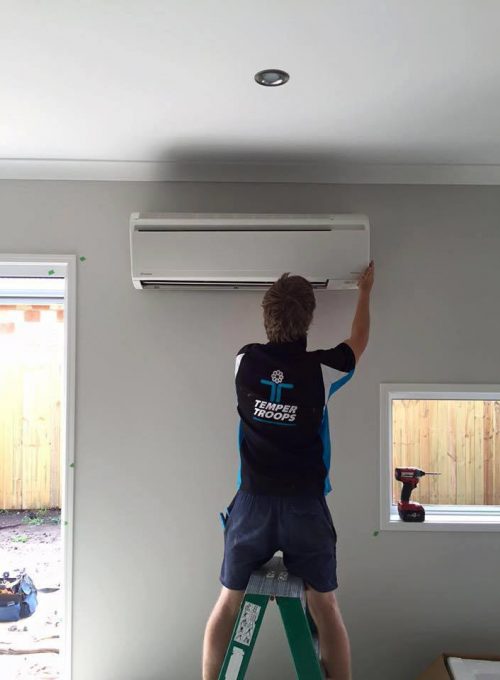 Are you a builder or developer in the Caboolture & Morayfield region, seeking an experienced and qualified mechanical services contractor to work with you on your next project?
The team at Temper Troops is vastly experienced in all aspects of commercial air conditioner systems, having carried out numerous commercial air conditioning projects throughout Brisbane and the Sunshine Coast areas.
We understand the different requirements between residential and commercial air conditioning installations, and we also understand the specific air conditioning requirements for different commercial applications and projects.
We have carried out installations of ducted systems, split systems, rooftop packaged systems, Multi-head systems, and VRV air conditioning systems in a diverse range of commercial applications. We can provide a solution for you too!
Below is a list of some of the commercial premises we have supplied and installed to:
Schools
Administration buildings
Commercial office spaces
Gymnasiums
Retail Facilities
Factories and warehouses
Multi-residential unit and townhouse developments
Food processing facilities
Medical Centres
Whatever your next commercial air conditioning project, Temper Troops look forward to helping you find an air conditioner that suits your needs. Turn to the Caboolture air conditioning experts to supply and install air conditioners of the highest quality.
Excellence in workmanship and customer service
A local installation and repairs company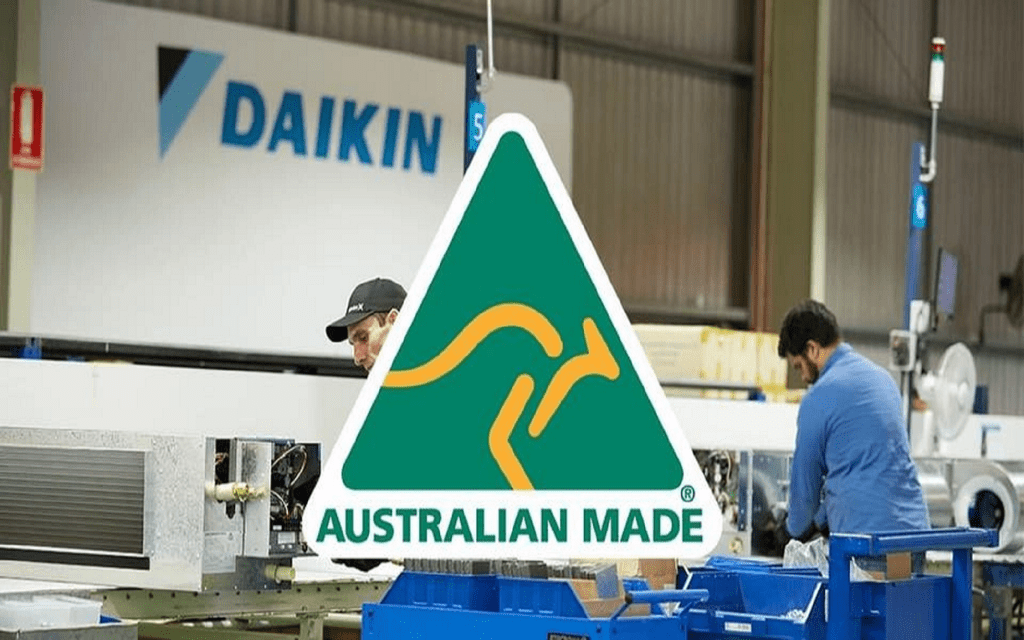 The brands you know and trust
Authorised dealers for all major brands Daikin and MyAir

Free quotes and guidance
A competitive price on a quality system and installation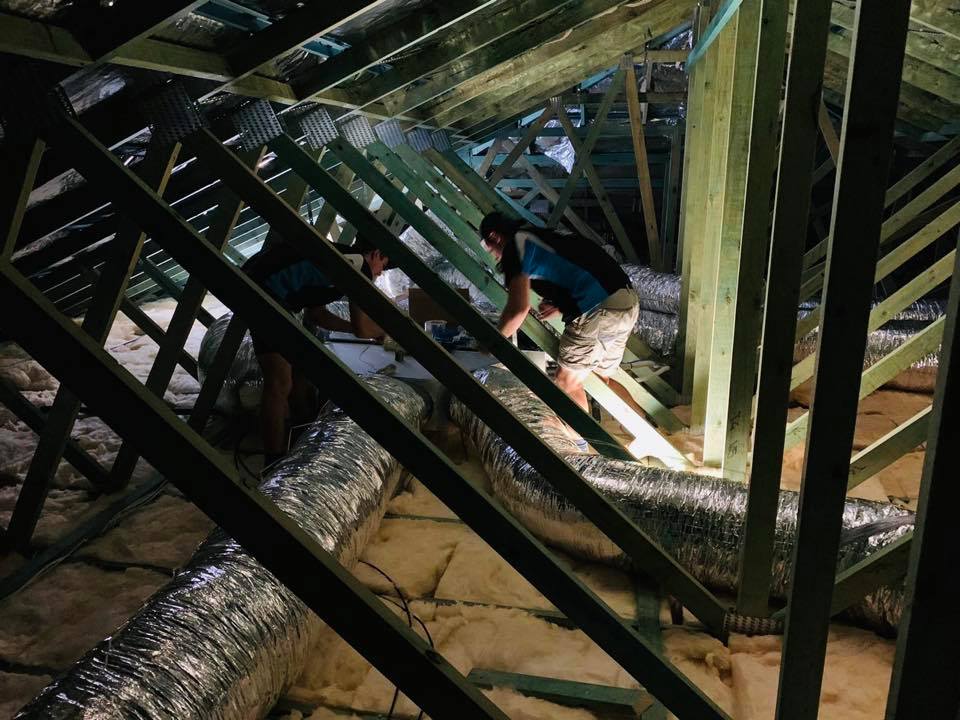 To deal with air conditioning electrical experts
QBCC License, Electrical Contractors License, Arctick License, Fully insured specialists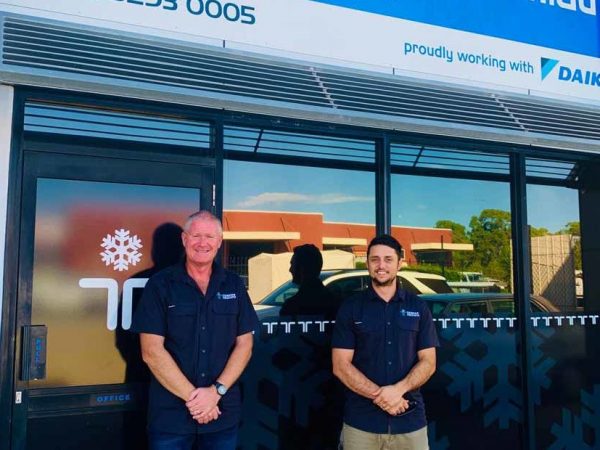 Immediate response at all hours when you contact us via email or phone call
To feel completely comfortable and relaxed with our team
Our range of professional services
We have been servicing the Brisbane area for over a decade and continue to offer an extensive range of air conditioning services to our North Brisbane customers, both residential and business.
Call our friendly team to ask about our service options today.
Air conditioning installation Caboolture service
Temper Troops treat every install job with the highest level of professionalism. Represented by our qualified aircon technicians, we will handle all aspects of the job. We will supply and install the right air con solution for your home or office.
Phone us today and request a free quote. We offer an affordable quality service at a competitive market price.
Air conditioning repairs Caboolture Qld service
Servicing Caboolture, the North Brisbane area, and all towns and suburbs within, our team has the electrical and mechanical knowledge to troubleshoot and offer effective repair service. We also offer emergency 24 hours service so don't hesitate to contact or call us in the middle of the night.
In Caboolture, air conditioning repairs are best handled by the experts at Temper Troops. Whether it's your Daikin air conditioner at home or a single Fujitsu air conditioner in your office that is causing you issues, our air con experts can help.
Air conditioning service Caboolture
To avoid costly and impromptu repair of your units, consider regular air con servicing and maintenance by the electrical specialists from Temper Troops. We are familiar with all the major air con brands. Our qualified aircon technicians will clean every duct and filter of your units to guarantee your cooling comforts are well maintained. We can also prepare an annual servicing plan for your air conditioning system.
For all your air conditioning Caboolture Qld needs
Regardless of whether you are a trading business, company, office, or warehouse you have cooling needs that have to be met, at any and all hours of the day.
Get in touch with the number one air conditioning company in Caboolture, Qld—call the team at Temper Troops. You can inquire about any of our services via phone, email, or our online form. You will also receive a quote for our affordable Caboolture air conditioning services.