Your Ducted & Split Air Conditioning System Specialists in Brisbane
and Sunshine Coast
Ducted and Split-System Air Conditioning Installation and Repair Services in North Brisbane and the Sunshine Coast.
Quality Air Conditioning Service
We Offer
Design and installation of ducted air conditioning systems into homes under construction.
We'll carefully analyse your home's existing structure and design an efficient ducted system to suit.
Durable and energy-efficient cooling solutions with inverter technology, catered to your cooling requirements.
Temper Troops: Professional Air Conditioning Brisbane Northside for Over a Decade
Are you feeling the heat more than usual? Is your aircon struggling or showing signs of lack of regular maintenance? It could be time to upgrade your system.
The Brisbane North Air Conditioning Service and Repair team, at Temper Troops, are the experts you need to cool your house or business. Servicing the Spring Hill, South Brisbane, Petrie Terrace, Kangaroo Point, Fortitude Valley, Sunshine Coast, Redcliffe, Morayfield, Petrie, Bald Hills, Cashmere, Narangba, Beachmere, Sumner, Warner, Burpengary, Burpengary East, Sandgate, Shorncliffe, Clear Mountain, Eatons Hill, across Brisbane and everywhere in between, we can offer a quality solution to suit the individual needs of each customer.
Our experienced team of refrigeration mechanics, technicians, and licensed electricians can handle all your aircon needs—from system installations to maintenance and repair jobs. Our reputation for high-quality workmanship and attention to detail has seen us become industry leaders with a proven track record for customer satisfaction.
Ducted Air Conditioning Specialists 
A ducted air conditioning system could be the right choice for you and your home.
They're the preferred home cooling option to service large residences that are split into zones, which are common in the area. We can install ducted systems to allow independent temperature control in each zone, which saves on electrical costs. You'll be able to cool specific zones of your home in a very discreet and economical way.
You can also install ducted air conditioning systems for a multi-family or commercial space. Temper Troops can supply and install a suitable ducted solution depending on your home or office needs. We also offer air conditioning repairs and maintenance services in the Brisbane Northside, Caboolture, Redcliffe, Moreton Bay, and Sunshine Coast areas.
Split System Air Con Install Service
The split system air conditioner is ideal for smaller spaces.
Our expert technicians recommend this option if you have a smaller living space and don't live with many people. With the right team of professionals, the installation will be quick, you'll incur fewer costs, and get an efficient system. 
Before installing an air conditioner, call the professionals at Brisbane North's premier air conditioning company. When it comes to air conditioners, our expertise and brand knowledge are second to none. We will help you find the ideal and complete solution that works for you. Additionally, we can even install a multi-head split system if your needs require it. 
We offer a one-stop service which includes supplying and installing both units and wiring the circuit to the electrical switchboard.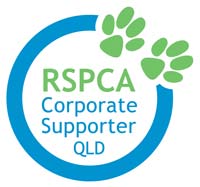 Temper Troops are an RSPCA Corporate Sponsor
Since our inception in 2011, Temper Troops Air Conditioning has grown to become a well-respected and trusted company within the community. Not just for our quality service and ethical business dealings within the air conditioning sector, but also due to our commitment to supporting charitable organisations and events. Whilst we support as many charitable events and local clubs as possible, we are proud to have established a long-term relationship with RSPCA QLD.
Commercial Air Conditioning Installation Experts
Whether it's a retail store, office suite, or warehouse, if your business is located in North Brisbane, we are the air conditioning specialists to call.
Our extensive experience in installing commercial air conditioning systems gives us a better understanding of business owners' needs. It's what allows us to recommend suitable brands that align with your requirements.
As your aircon service, rest assured that our experts will handle the plans and designs for your air conditioner. We'll design, supply, and install a cooling solution that's energy efficient and effective.
We are known across many industries in the local business community for our prompt response to emergencies, exceptional services, as well as our high level of workmanship.


Professional Advice From Your Local North Brisbane Air Conditioning Specialists
Prior to requesting an air conditioning installation service, call our professional team to visit your home or commercial premises in North Brisbane. Our expert technicians can help you decide on a suitable system for your home or business needs.
For the unit to work effectively, you need to consider numerous factors like the layout, windows, and doors. But you don't have to do this on your own when getting your new air conditioning system installed: you can rely on the North Brisbane air-con professionals at Temper Troops. We guarantee that we'll guide you to the ideal system, helping you select a brand and unit that fits your unique style and requirements.
Best Air Conditioning Service Brisbane Northside & Sunshine Coast Wide
Temper Troops are local air conditioning Brisbane specialists with the latest industry expertise. We undergo regular training to ensure optimal performance when working on both residential and commercial properties. At the same time, we provide quality servicing and maintenance at an affordable price with no surprises or hidden costs.
Servicing Brisbane North, Sunshine Coast, and all towns in between, we offer comprehensive installation and repair services. For reliable air conditioning maintenance and peace of mind at an affordable price, contact the experts, Temper Troops.
Why Choose Temper Troops for
Air Conditioning Repair and Installation
MyAir Smart Climate Control
In addition to installing systems, we also specialise in upgrading your existing system by installing smart control solutions for both your air conditioning and lighting. MyAir is an Advantage Air product that allows you to control the settings for your ducted air conditioning remotely via a smartphone or tablet application. Providing you with total climate control for your home cooling needs, MyAir can be fitted in both new and existing homes.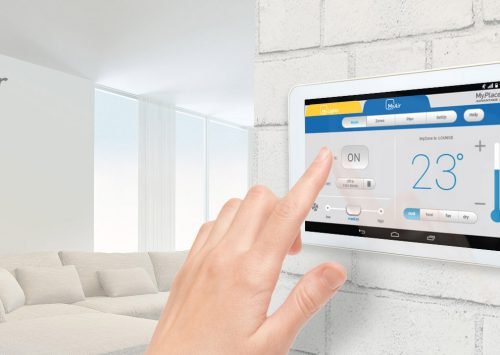 Some Of Our
Recent Projects
Temper Troops are local specialists with considerable experience working on commercial and residential properties. We also offer comprehensive services at an affordable price.
Reviews from Our Happy Customers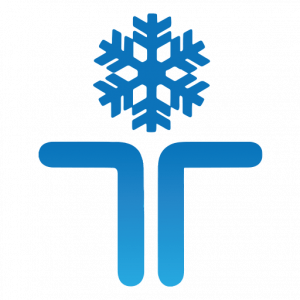 Reliable Ducted & Split Air Con Service
Get professional ducted and Split-System Air Conditioning Installation and Repair Services.