Your Ducted & Split
System Specialists
Ducted and Split-System Air Conditioning Installation and Repair Services in North Brisbane and the Sunshine Coast.
The Ducted & Split
System Specialists
Ducted and Split-System Air Conditioning Installation and Repair Services in North Brisbane and the Sunshine Coast.
Design and installation of ducted air conditioning systems into homes under construction.
We'll carefully analyse your homes existing structure and design an efficient ducted system to suit.
Durable and energy-efficient split-systems with inverter technology, catered to your cooling requirements.
Temper Troops: Air conditioning Brisbane North for over a decade
Are you feeling the heat more than usual? Is your aircon struggling or showing signs of lack of regular maintenance? It could be time to upgrade your air conditioning system.
The Brisbane North Air Conditioning Service and Repair team, at Temper Troops, are the experts you need to cool your house or business. Servicing the Spring Hill, South Brisbane, Petrie Terrace, Kangaroo Point, Fortitude Valley, Sunshine Coast, Redcliffe, Morayfield, Petrie, Bald Hills, Cashmere, Narangba, Beachmere, Sumner, Warner, Burpengary, Burpengary East, Sandgate, Shorncliffe, Clear Mountain, Eatons Hill, Brisbane and everywhere in between, we offer quality and affordable services that are tailor-made to meet the individual demands of our customers.
Our experienced team of refrigeration mechanics, technicians, and licensed electricians can handle all your aircon needs—from system installations to maintenance and repair jobs. Our reputation for high-quality workmanship and attention to detail has seen us become industry leaders, with a proven track record for customer satisfaction.
To request any of our air conditioning services, call us today or email to receive a free quote.
Ducted air conditioning specialists
A ducted air conditioning system could be the right choice for you and your home.
A ducted system consists of one outdoor unit and one indoor unit. During the installation process, ducting pipes are placed in the ceiling, floor, or wall space and into each room/unit of your residence. This design allows for a very functional approach, making it a valuable investment.
Ducted air conditioning systems are the preferred air conditioning option to service large residences that are split into zones, which are common in the north Brisbane area. Each serviced zone can be controlled independently, saving on electrical costs. You can cool the zones of your North Brisbane home in a very discreet and economical way.
Ducted air conditioning systems can also operate effectively in a multi-family or commercial space. They offer a cost-effective solution to purchasing multiple units and each user can use their own space to meet their unique air conditioning needs.
Temper Troops can supply and install a suitable ducted air conditioning solution depending on your home or office needs. We also offer air conditioning repairs and maintenance services in the Brisbane Northside, Caboolture and Sunshine Coast areas.
Contact us today with any of your service inquiries and receive a free quote.
Split system install service
The split system air conditioner is ideal for smaller spaces.
Brisbane homeowners looking for a residential option might choose this versatile system. This air conditioner is easier to install, has fewer costs, and is more efficient to run.
Split systems have a compressor unit on the outside and air conditioning units on the inside. Unlike the ducted system, split air cons don't use ductwork—they are connected via electrical wiring and refrigerant-filled tubing.
Split system air conditioners can accommodate up to six units per compressor. This is known as a multi-split system. This varies, depending on which brand is used by the customer.
Before installing an air conditioner, call the professionals at Brisbane North's premier air conditioning company. When it comes to air conditioners, our expertise and brand knowledge are second to none. We will help you find the ideal and complete solution that works for you.
Have you decided on a split system air conditioner? Get in touch with Temper Troops via phone or our online form. We offer a one-stop service which includes supplying and installing both units and wiring the circuit to the electrical switchboard.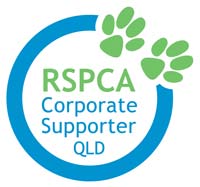 Temper Troops are an RSPCA Corporate Sponsor
Since our inception in 2011, Temper Troops Air Conditioning has grown to become a well-respected and trusted company within the community. Not just for our quality service and ethical business dealings within the air conditioning sector, but also due to our commitment to supporting charitable organisations and events. Whilst we support as many charitable events and local clubs as possible, we are proud to have established a long-term relationship with RSPCA QLD. 
Commercial aircon experts in
Be it retail, office-based, or warehouse, if your business is located in North Brisbane, we are the air conditioning specialists to call.
Many happy customers have benefited from our expertise and knowledge of commercial air conditioning systems. We can recommend the brands that will match your individual business needs.
Air conditioners are responsible for the comfort of the whole office. Installation of air conditioning ensures that stress levels are managed and your employees can focus on delivering quality service to your customers and clients. Plans and designs for your air conditioner can be handled by our efficient and prompt North Brisbane experts—we can design, supply, and install an air conditioning solution that is energy efficient and effective.
 We are known across many industries in the Brisbane business community for our prompt response to emergencies, exceptional services, as well as our high level of workmanship. Contact us today via phone and request any of our services.


Professional advice from your local North Brisbane
air conditioning specialists
Prior to requesting an air conditioning installation service, call our professional team to visit your home or commercial premises in North Brisbane.
For an air conditioning unit to effectively cool your room, there should be several factors taken into consideration such as the room layout, windows, and doors. Different room sizes and areas of your office will have unique installation requirements; choosing the wrong air-con can lead to overworking and preempting air conditioning repairs. For peace of mind, you can rely on the North Brisbane air-con professionals at Temper Troops. We guarantee that we'll guide you to the ideal air conditioning system, helping you select a brand and unit that fits your unique style and requirements.
Feel free to contact us for all your installation queries. You can also use our online form and send us blueprints of your intended residential or commercial project.
Best air conditioning service Brisbane Northside & Sunshine Coast Wide
Temper Troops are the local air conditioning Brisbane specialists. We have considerable experience, working on both commercial and residential properties, whilst offering quality services at an affordable price.
Servicing Brisbane North, Sunshine Coast, and all towns in between, we offer a complete Brisbane Northside air conditioning installation and repairs service. For a cool space at an affordable price, contact the air conditioning Brisbane Northside experts, Temper Troops.
MyAir Smart Climate Control
In addition to air conditioning installation systems, we also specialise in installing smart control systems for both your air conditioning and lighting. MyAir is an Advantage Air product which allows you to control the settings for your ducted air conditioning remotely via a smart phone or tablet app. Providing you total climate control, MyAir can be fitted in both new and existing homes.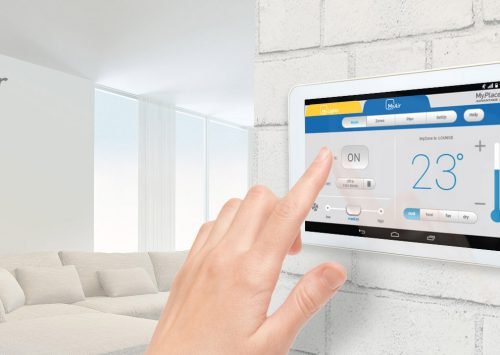 Temper Troops are the local air conditioning Brisbane specialists. We have considerable experience, working on both commercial and residential properties whilst offering quality services at an affordable price.
Reviews from Our Happy Customers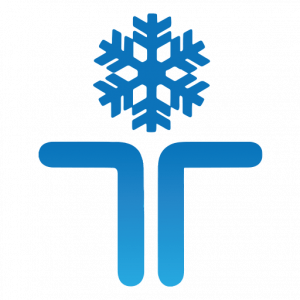 Whatever your next home or commercial air conditioning project requirements, Temper Troops look forward to working with you on a system that suits your needs.