Air Conditioning Redcliffe
Ducted and Split-System Air Conditioning Installation and Repair Services in Redcliffe.
Air conditioning is an investment into an improved daily life, delivering sweet respite from the unrelenting Queensland temperature. With the high temperatures and sultry conditions, an air conditioner is a vital home appliance for every single Redcliffe home or office.
However, for you to experience the desired domestic cool and comfort, it is essential to have your cooling needs properly met with the ideal air conditioning unit.
If you're searching for a suitable air conditioner at a reasonable rate, call the air conditioning Redcliffe specialists at Temper Troops. Our friendly staff can take care of all your air conditioner needs, from air conditioning installation to regular servicing and repairs.
Contact us today for a reliable service in Redcliffe Qld!
Whether it's a brand-new installation or a professional maintenance service for your existing air conditioner, you can count on the air conditioning technicians at Temper Troops.
We provide customized cooling solutions throughout Margate, Kippa-Ring, Newport, Woody Point, Scarborough, Clontarf, Rothwell, Mango Hill, Deception Bay, North Lakes & Redcliffe.
Professional Redcliffe Air Conditioning Services
The heat in Redcliffe and the wider Qld area can quite often become unbearable. Here at Temper Troops, we can offer the ideal indoor cooling solution for year-round comfort.
As the Redcliffe air conditioning experts, we understand the importance of a reliable air conditioner to help cool your household. Following your air conditioning installation, we can offer you a professional service to keep your air conditioner functioning at its very best.
We provide professional air conditioning repairs for commercial units
If your commercial air conditioning systems are in need of repairs or routine maintenance, we will source the very best parts on offer in the marketplace. Our fully qualified technicians will ensure your office or retail space has a reliable air conditioning unit for improved productivity.
Here at Temper Troops, we'll ensure you get the cooling system required for your business. We offer some of the most competitive prices in the market without compromising on our service delivery.
Call Temper Troops today for expert air conditioning services!
Whether you'd like a routine maintenance schedule for your brand-new system or professional air conditioning repairs, we can offer high-quality solutions and affordability.
Get in touch with us today and inquire about any of our air conditioning services. Our team will offer you a competitive quote for your home or business.
Split System Air Conditioners Redcliffe
The split system air conditioner is a popular solution for Redcliffe residents mainly due to its low installation and running costs. It is energy efficient, with a reasonably simple design and it is fairly easy to maintain.
If you're seeking to cool down a smaller space on a tight budget, installation of this system could be the best option for you. The installation of a split system air conditioner is a simple process that can be completed within a few hours.
Temper Troops can supply a dependable split system unit for your home
Split systems have an exterior unit called a compressor and an indoor unit called an evaporator. They use evaporative cooling which involves heat absorption which is then converted into cool air and pumped back indoors.
Compressor units, nowadays are constructed with inverter technology making them more energy efficient. The interior unit of a split system has a streamlined and contemporary finish that allows it to fit well into any kind of room.
Get a split system air conditioner for your Redcliffe home today!
A split system air conditioner offers many benefits to its users. For instance, you can connect several wall units to a solitary compressor.
Depending on the brand you choose, you may be able to add up to 6 wall units per compressor. This allows you to cool multiple rooms at the same time.
Some split systems also have a unique feature that provides a heating function in addition to cooling. This is known as reverse cycle air conditioning and it can provide indoor heating comfort in the cooler months.
Ducted Air Conditioning Systems Redcliffe
When it comes to energy efficiency, there are few air conditioners system that can compare to ducted aircon systems.
With their innovative inverter and reverse cycle technology, ducted air conditioning systems offer a near soundless indoor cooling and heating performance.
The compressors are placed outside, away from your house thus providing an aesthetically pleasing appearance as compared to other air conditioners.
One of the key features of ducted air conditioning systems is zone control. Your ducted air conditioning system divides your home or commercial space into zones. Each zone can be serviced separately, enabling the climate to be tailored according to your preference.
We supply the best ducted systems in the market!
The air conditioning specialists at Temper Troops can suggest a ducted air conditioning system that satisfies all your cooling needs.
We also provide emergency services for ducted air conditioning systems in need of repair. Our trade specialists offer flexible, interest-free payment plans to help you get the best ducted system for your home or office.
Contact the ducted system specialists today to get a free quote!
We provide real value for money.

Our technicians are fully qualified and insured.

We don't compromise on the quality of our services.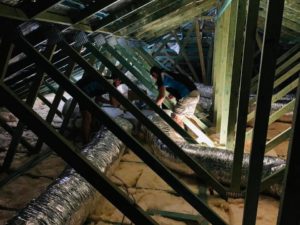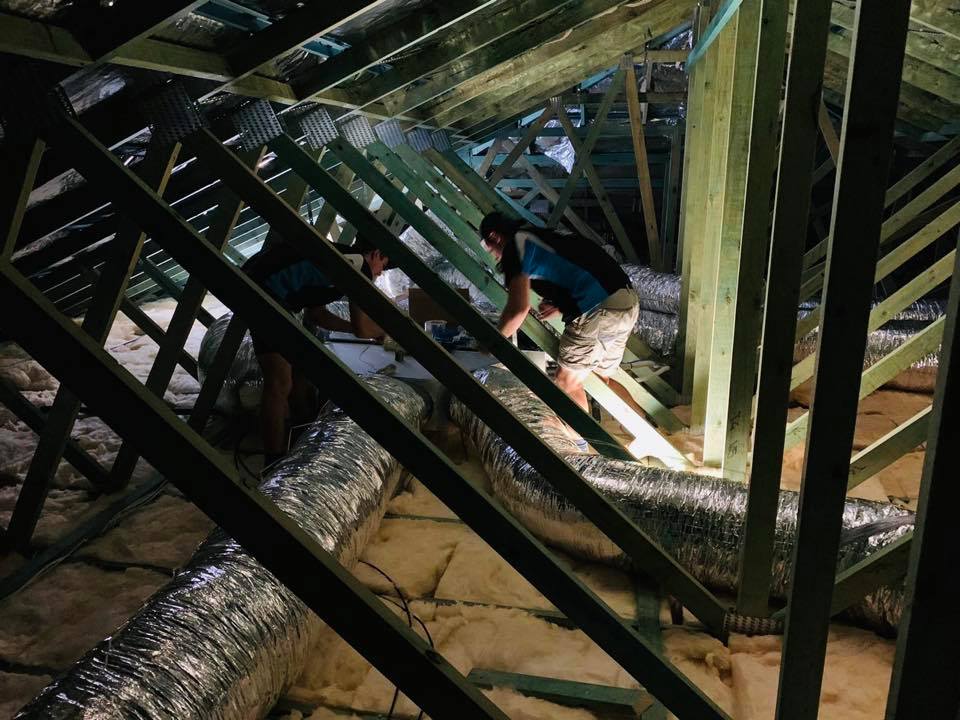 We offer competitive prices with flexible payment plans.

We use innovative payment systems such as Zip Pay.

Our team specializes in reputable air conditioning brands.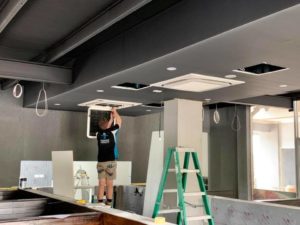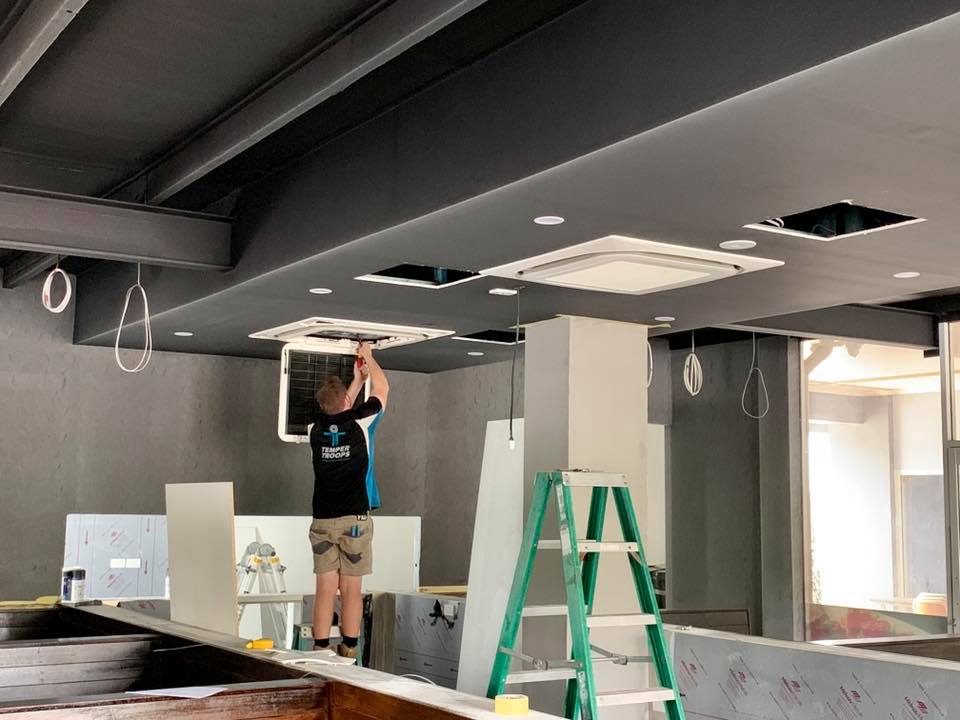 Call Temper Troops for expert advice on a suitable air conditioning unit
As a result of the competition in the market, there are a number of options for our customers to choose from. The available choices for split system air conditioners vary from wall-mounted and compact floor consoles to reverse cycle and inverter split systems.
Do you have an inquiry about split system installation? Are you seeking to install indoor cooling for your home but are uncertain of the most suitable air conditioning unit?
Our team has expert knowledge of the best split system units in the market. To determine the most effective air conditioning system for you, we'll consider the size of the area you wish to cool down, the location of the installation, and your budget.
Give our Temper Troops team a call. Our professionals can supply and repair split system air conditioning units throughout Clontarf Qld 4019, Deception Bay, North Lakes, and other areas around Queensland.
WE PROVIDE AIR CONDITIONING SERVICES IN Sandstone Point, Ningi, Caboolture South, Bellmere, Upper Caboolture, Fortitude Valley, Spring Hill, Petrie Terrace, Brisbane, Kangaroo Point, South Brisbane, ElimbahAND Redcliffe
Temper Troops, For All Your Redcliffe Air Conditioning, Needs
The staff at Temper Troops have been providing high-quality and personalized air conditioning solutions to households and commercial spaces in Redcliffe, Gold Coast, and the wider Qld area since 2011.
For more than a decade, we have done installation and repairs of both residential and commercial air conditioning systems; earning ourselves a reputation for superb service and high-quality workmanship.
Our qualified service technicians are experienced in all the major brands such as Daikin and Mitsubishi Electric. We always aspire to offer professional services at affordable prices.
Are you seeking a brand-new air conditioning system? Servicing  Sandstone Point, Ningi, Caboolture South, Bellmere, Upper Caboolture, Fortitude Valley, Spring Hill, Petrie Terrace, Brisbane, Kangaroo Point, Temper Troops are the air conditioning specialists to call.
Whether it's a ducted, multi-head, or split system, we can supply and install the ideal air conditioning system to match your requirements.
Call Temper Troops Today and Get a Complimentary Quote from Our Friendly Customer Service Team.
Get a reliable cooling solution for the sub-tropical Redcliffe climate at a reasonable rate. Our professional team can supply the best air conditioning system for your home or business.We provide high-quality services across Queensland and the neighbouring suburbs. For more information, get in touch with our friendly customer service team.