Air Conditioner Installation Brisbane North
Brisbane is no stranger to high temperatures, boasting all the hallmarks of a beautiful sub-tropical Queensland climate. But sometimes the heat can become too much. A complete air con system can help cool down your family home…it can also help when it comes to cooling down tensions in a hot office or warehouse. If you're a local homeowner or business, you can rely on the experienced team at Temper Troops for all your air conditioning needs.
We are the local air conditioning specialists, providing repair and installation services throughout Brisbane.
Our client base has grown over the years and we now serve North Brisbane households, commercial buildings in the Sunshine Coast & Caboolture area, as well as offering services for other Qld industries. Our reputation for stellar, professional work has made us the number one air conditioner installation company in Brisbane and beyond.
From ducted air conditioning systems to split system air cons, you can rely on us to supply, install and repair units of varying brands and sizes. Call us today, inquire about any air conditioning service and receive a free quote.
Air conditioning installation
Brisbane Northside locals rely upon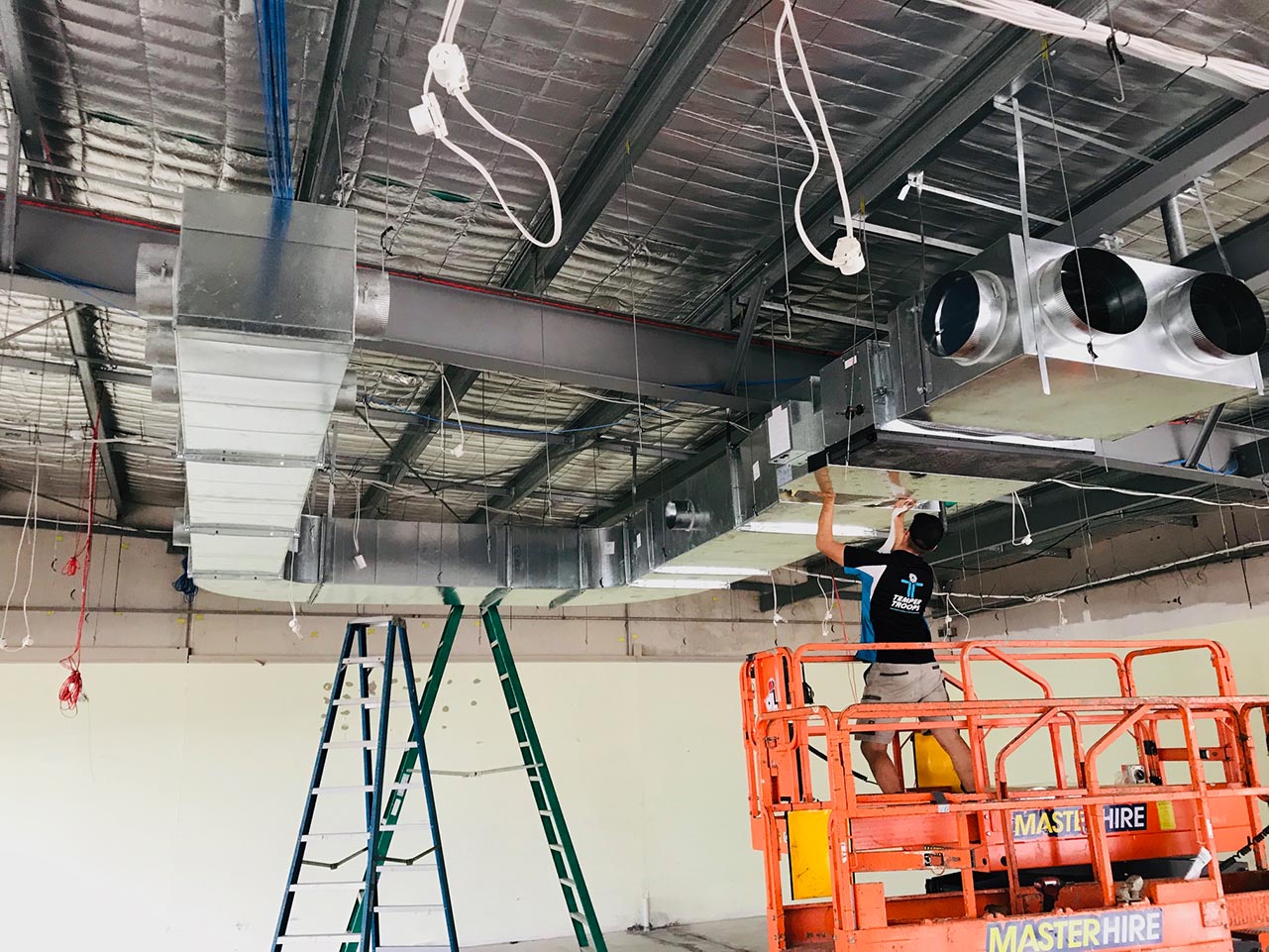 Our installation services are respected by our clients and revered by our competitors. Our long list of happy clients can attest to our friendly customer care, and prompt and efficient service when it comes to air conditioning systems. This can be attributed to the professionalism and expertise of our local team. Our technicians can offer sound and professional advice on all your air conditioning matters, from brand specifics and systems to maintenance and power requirements.
Installing an air conditioning system may seem like a fairly straightforward service but there is always the possibility of injury or incident. That's why we make sure every member of our professional team is fully insured against any and all injuries or risks.
Don't simply contact any local company to install your new air conditioning system. Call upon the premier business in North Brisbane, Temper Troops.
Request a supply & install service today. Our Brisbane air conditioning technicians are always ready and willing to deliver our reputable services. We are happy to provide a free quote.
Choosing the ideal type of air conditioning is not as simple as you think. A number of issues need to be considered, for example, the size of the space, frequency of use, economy, and livability. You will also want to choose an air conditioner that is energy-efficient. Our experienced technicians will consider your individual needs and recommend the right air conditioning unit for you.
Temper Troops is the market leader in air conditioner installation residents of Brisbane North have come to know and trust. Email us today with your air con inquiry. At an affordable price, you can receive a quality service that's guaranteed to bring a smile to your face.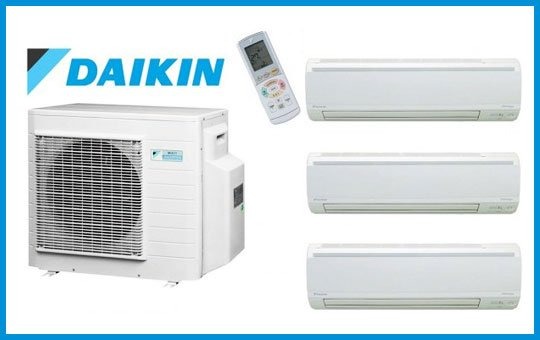 For professional servicing and repairs of your ducted and split system air conditioners
call the aircon experts at Temper Troops
Why you should call upon Temper Troops for any air conditioning needs?
Our team of technicians. We employ the best specialists North Brisbane has to offer. You can be assured of quality workmanship of the highest standard.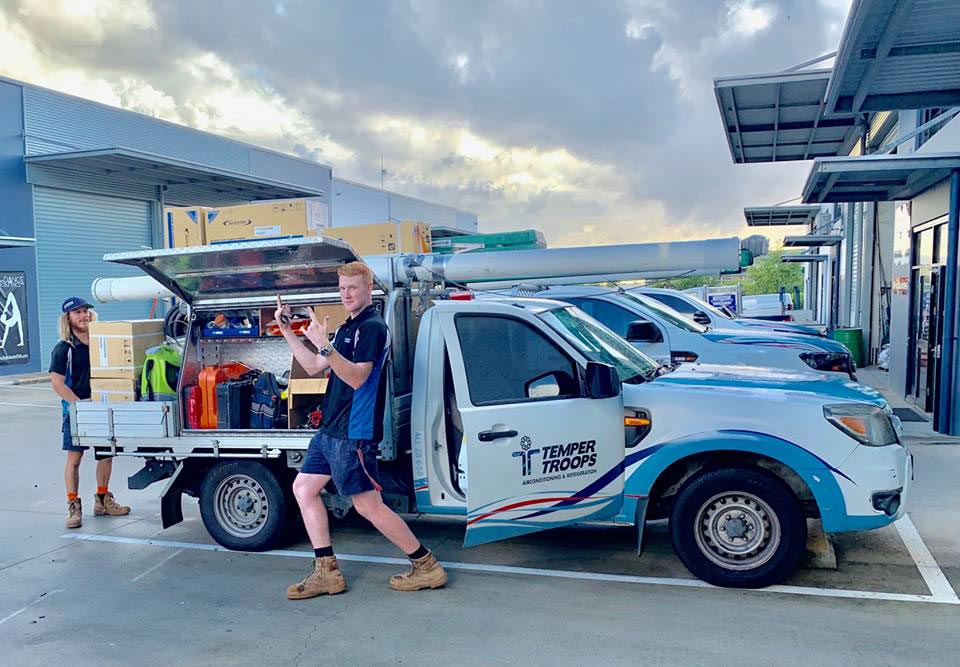 Adherence to quality. No matter the size of the job, we offer stellar service.
We work with all leading air conditioning brands including MyAir, Advantage Air, Mitsubishi Electric, Fujitsu, Daikin, and Panasonic.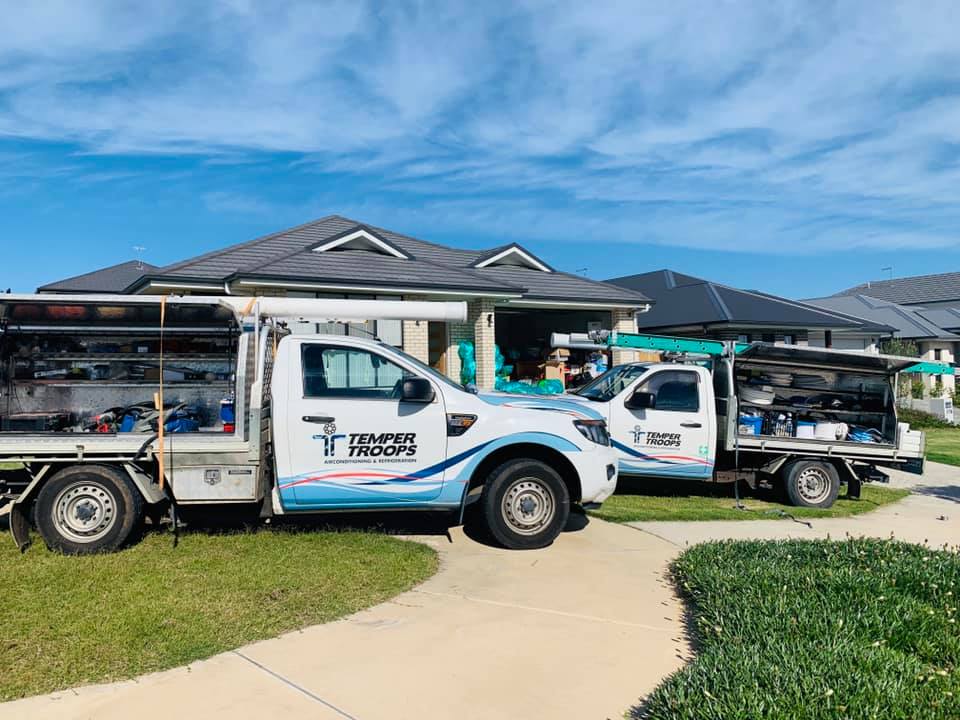 Our affordable rates. Whether it's repair, maintenance, or installation service, every customer is charged at competitive market rates.
Our additional air conditioning services
When it comes to air conditioners, you can count on our experienced team to help. We have a solid reputation when it comes to offering effective and affordable solutions to our domestic, commercial, and industrial customers.
Commercial air conditioning service
We specialise in supplying reputable brands and installing aircon systems that are ideal for your business. As fellow members of the Qld business community, we understand you have a business to run and bills to pay. That's why we offer flexible solutions in terms of requirements, budgets, and timeframes.
Request our commercial services today! We can supply and install a quality system or repair your current air conditioner, with minimal disruption to your business.


Brisbane Northside air conditioning repairs
Is your air conditioner not working properly? As the systems cool down is there a strange electrical smell? Or maybe a strange noise from one of the units? Call the air experts at Temper Troops—our air conditioning repairs service is second to none.
Some of the common issues that you can expect with an air conditioner include electrical faults, compressor/fan controls, refrigerant leaks, or entry of insects and pests. Our professional team can diagnose the problem and find the best solution for your air conditioner.
Air conditioning Maintenance
Once a Brisbane Northside home or business purchases an air conditioner, they forget to factor in regular servicing of air conditioners. Just like any other asset, regular maintenance is a must. This will ensure that each unit is operating at optimum energy efficiency, and can also prevent problems in the future.
Temper Troops: Air conditioning installation North Brisbane for over a decade
Servicing Brisbane North, North Lakes, Caboolture, Redcliffe & the Sunshine Coast, Temper Troops offers practical and efficient solutions for all your air conditioning needs. Our experience in the industry is based on know-how as well as qualifications. We guarantee that your split system or ducted air conditioning system is in expert hands. For tailored domestic and commercial air conditioning services, Temper Troops are the specialists to call.
Contact Temper Troops! Cool your house, office, or business at an affordable price.