Temper Troops: The Number one Commercial air conditioning Brisbane experts
Commercial air conditioning systems have different conditions to their domestic air cons. Commercial spaces and businesses serve bigger spaces, are used more frequently, and run for longer. This means every business will require a specific design, installation, and maintenance services.
Greater demand for commercial air conditioning units calls for high-quality units to minimize repairs and give owners some much-needed peace of mind.
Temper Troops is the premier service provider for air conditioning services in North Brisbane and South East Queensland. We offer a professional service that involves the supply, install, and repair of air con units. Our technical team, consisting of refrigeration mechanics & electricians, has the qualifications and expertise to offer unrivaled service.
For all your air conditioning commercial inquiries, contact Temper Troops and receive a cooling solution that meets your exact needs.
Commercial Air Conditioning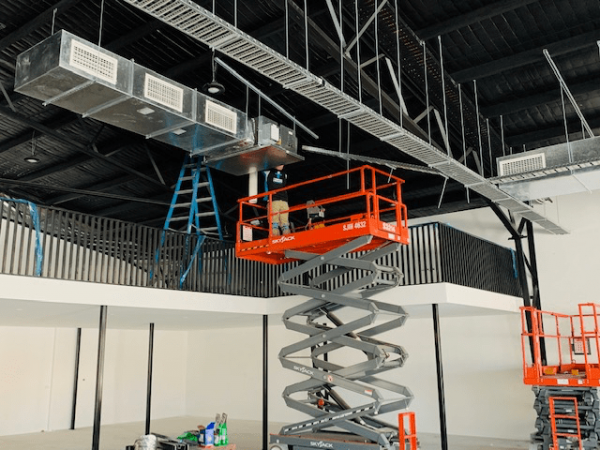 Do you require installations of air conditioners for your project in Brisbane? Our team of qualified technicians is at your beck and call. We have considerable experience in the area, offering efficient solutions to our clients' requests. Our team will handle all issues from design to mechanical to electrical. An installed air con from the premier air con company in Brisbane is guaranteed to cool your office or commercial block for years.
Our team of air conditioning technicians will work with you during the design, installation, and commissioning of your project. We only work with the latest equipment and install the best brands in the market.
Is your business located in Brisbane Northside, North Lakes, Chermside, Aspley, Everton Park, Albany Creek, Carseldine, and Brisbane North? Call us today for any sound and professional advice. You can also fill our online form.
At Temper Troops, our goal is to offer customized service for both small businesses and large corporations. To do so, we allocate a qualified technician who knows the ins and out of each air conditioner, as well as service and repairs.
Mechanical services differ from one air conditioner system to another. There is also the issue of refrigeration liquid, electrical needs, and other property requirements in general. Our commercial services
Servicing Brisbane, Sunshine Coast, and the Greater Queensland, Temper Troops offers customized, efficient and quality service. The satisfaction of our clients is always our priority.
With the latest equipment and the best servicemen, be assured of the best service in the region.
A unique commercial air conditioning service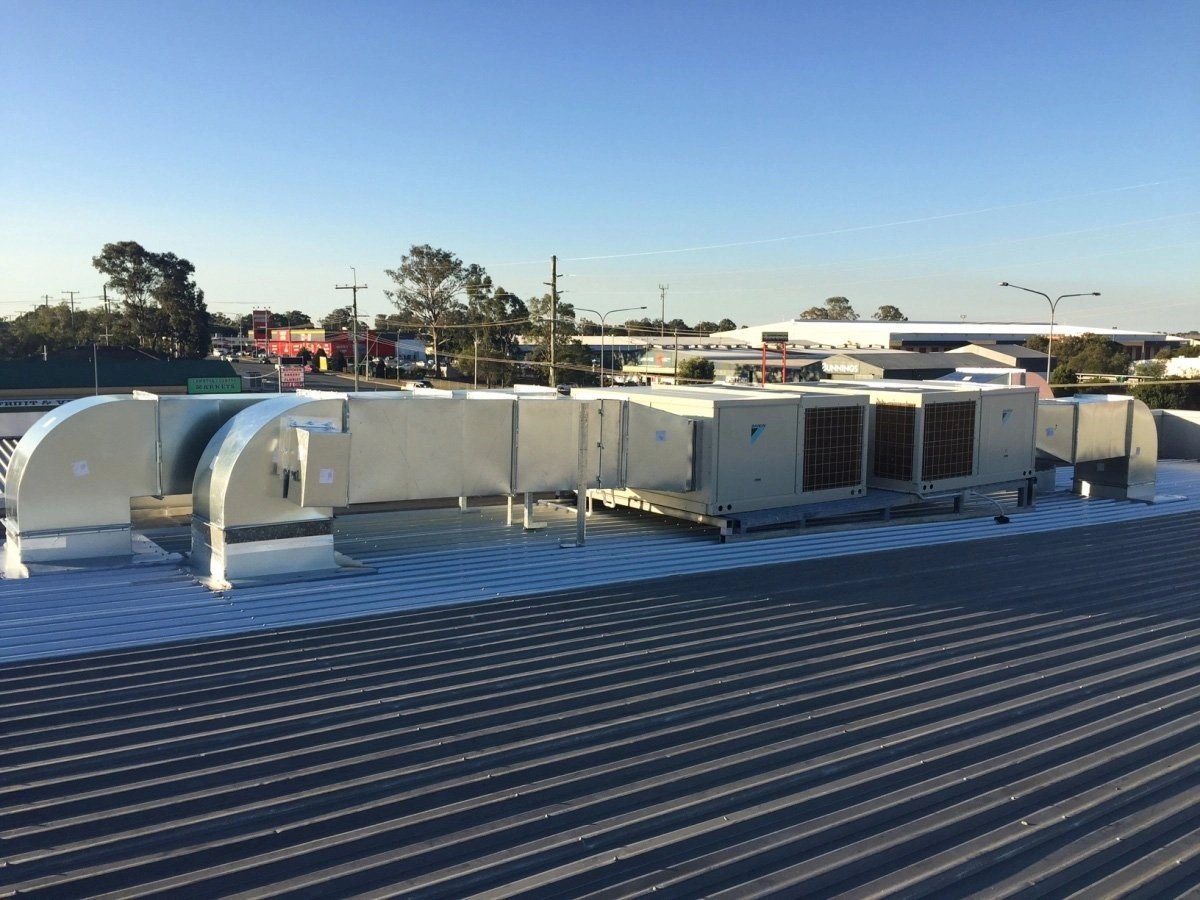 Commercial air conditioning
Once an air conditioning unit is installed, offices and businesses don't often think about the maintenance of their units. A lack of maintenance can lead to higher energy costs and also a lack of purity in the air. For a customized air conditioning servicing solution, Temper Troops has the qualified technicians that you need.
Preventative maintenance solutions come quite in handy. Be it for a ducted or split air conditioning system, such a service ensures that your unit is free of contaminants. Our team will ensure that your filters are thoroughly cleaned and your air conditioning system is functioning efficiently. Customers in your commercial space can breathe clean and fresh air as they enjoy the cool environment.
Some of the common air conditioner problems include heating of your refrigerant, an electrical fault, fan failure, dirty air filters among others.
Is your business Brisbane North, North Lakes, Caboolture, Redcliffe & Sunshine Coast? Ensure the safety of your customers and workers by contacting Temper Troops today.
Why choose Temper Troops for your air conditioning Brisbane needs in the Qld?
Over a decade of experience in residential & commercial air conditioning Brisbane.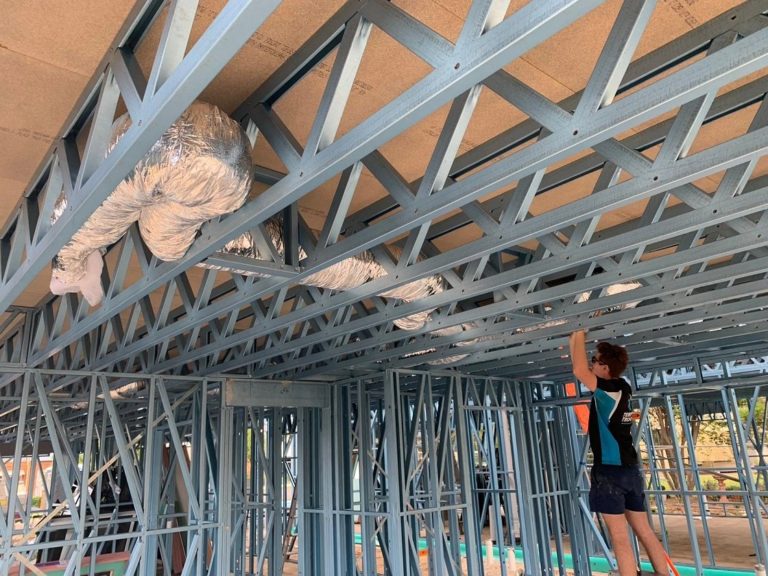 Full and comprehensive residential & commercial air conditioning installation service, handling both mechanical and electrical issues.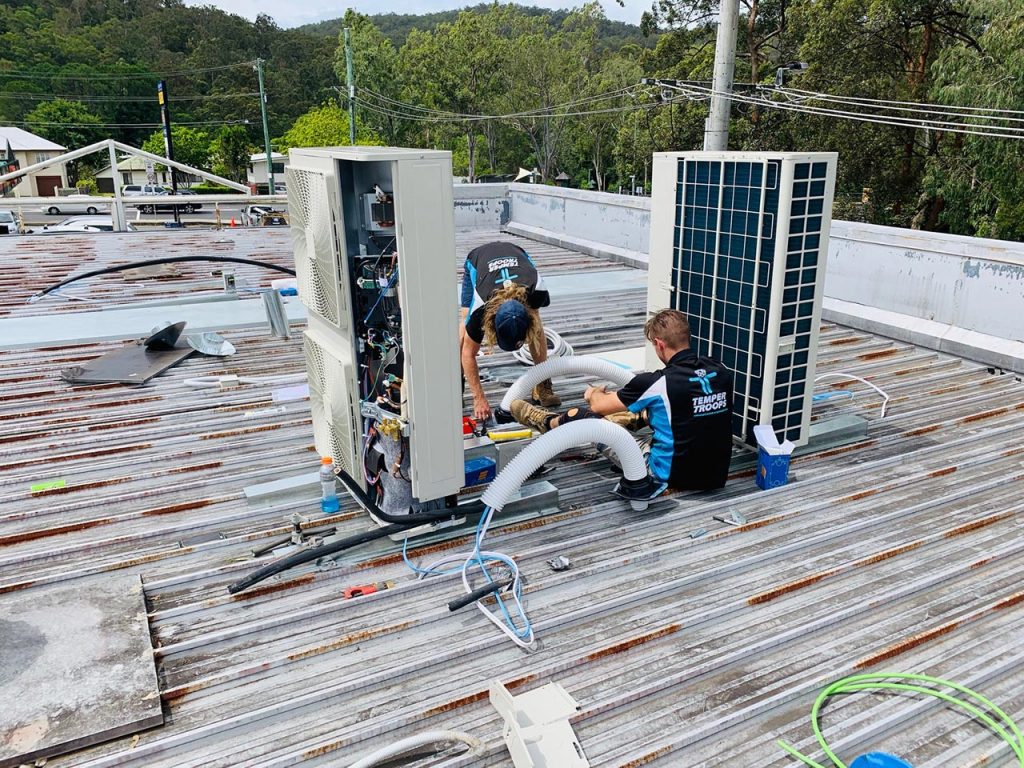 Prompt service. We always have a professional team ready and geared to head out. Just give us a call and our team will be at your business in no time.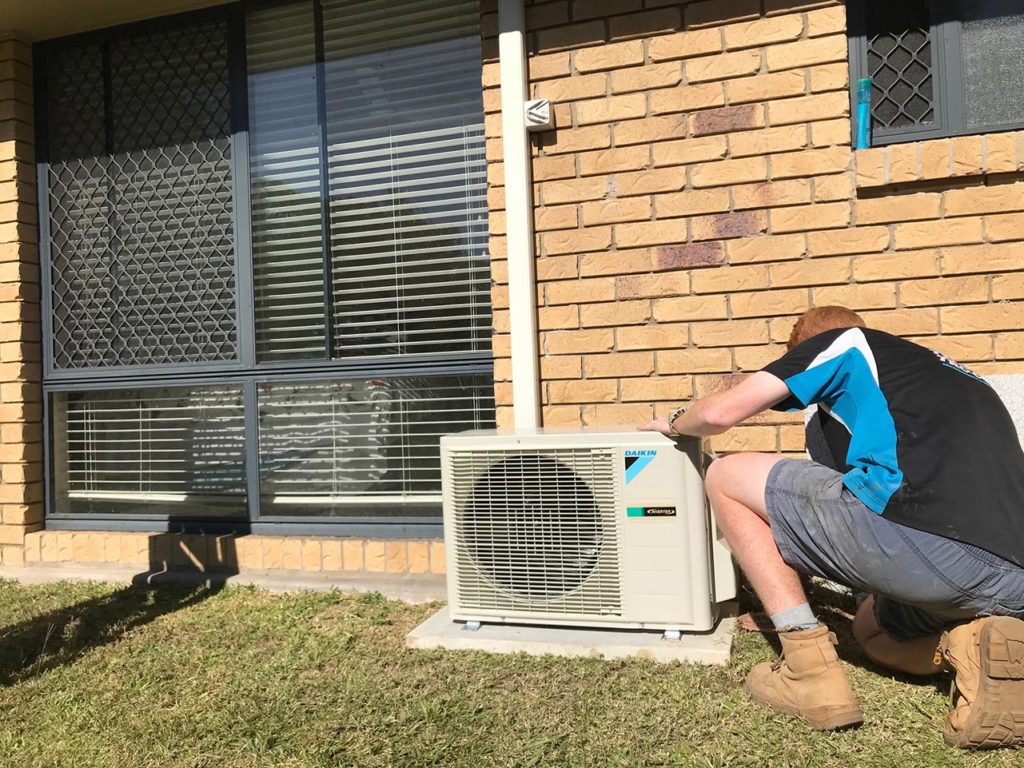 Qualified refrigeration specialists.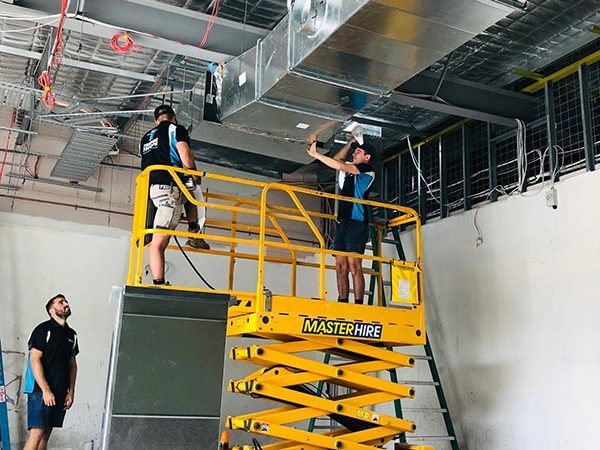 Fully insured electrical team.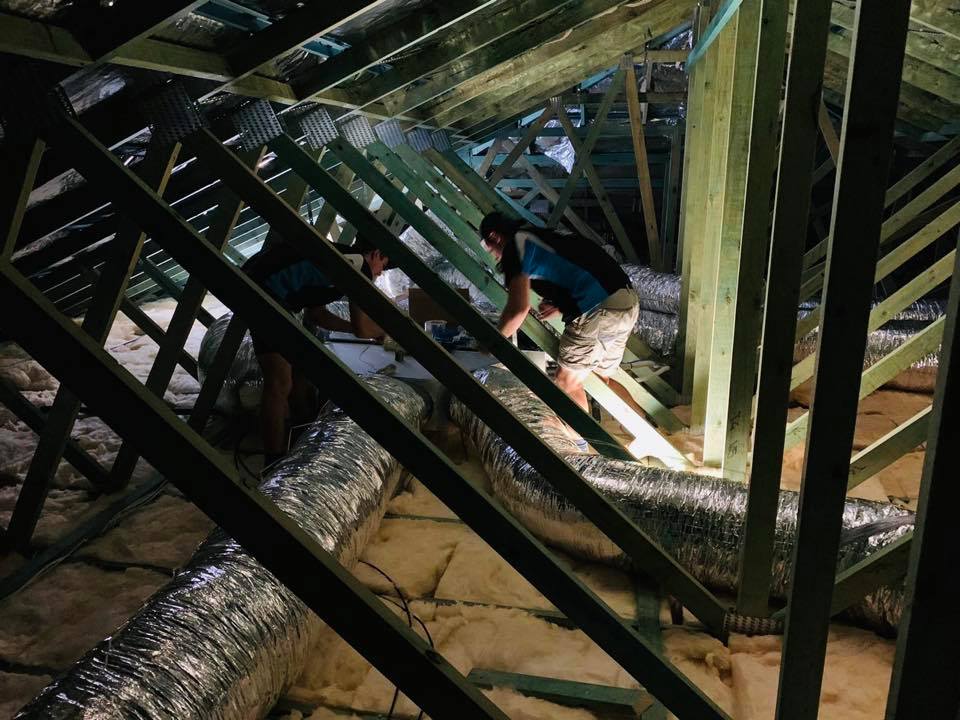 Affordable rates. All our services are charged at competitive market rates.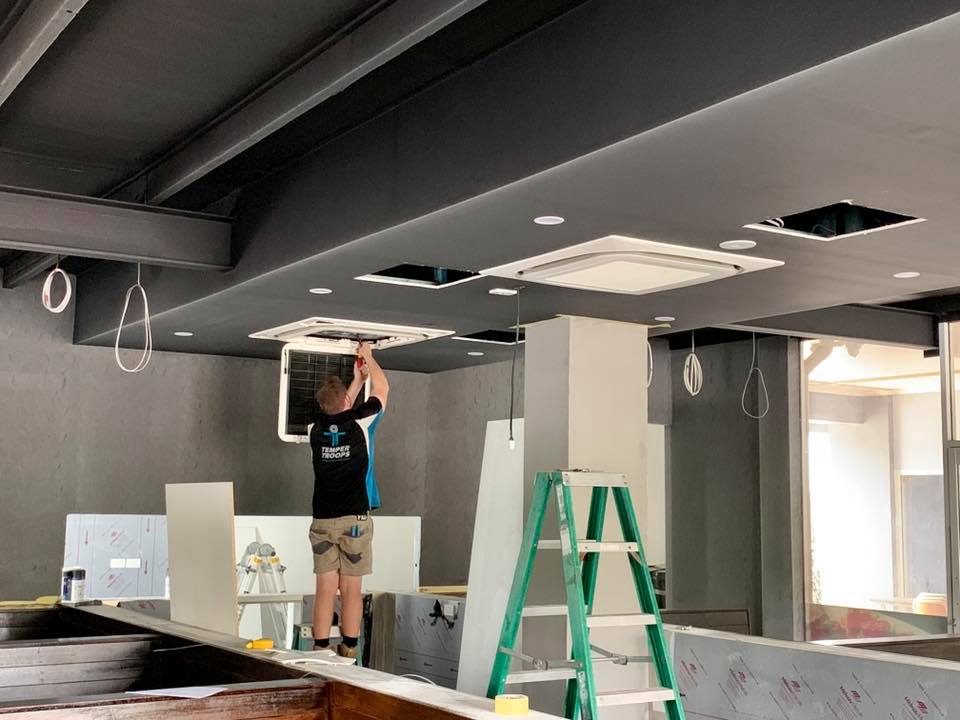 Our Commercial and Industrial Works
The right brand and type for commercial air conditioning
There has been a growing need for air conditioners across the Queensland region, from Brisbane to the Sunshine Coast. While we enjoy some good weather all year round, sometimes the heat becomes too much. Seeing an increase in demand, superior air conditioning brands have introduced their range of quality air conditioning units into the market.
We only install the renowned brands in the market, including Daikin, MyAir, Mitsubishi Electric, and Advantage Air.
Ducted air conditioning systems
Ducted air conditioners are the perfect solution for your commercial needs. Our ducted air conditioning services include the installation of an outdoor unit to the outside, an indoor one in the roof/ ceiling, and ductwork through the walls of each room. The minimal impact of the installation service means a modern aesthetic look that you will come to love.
Request for a free quote today and be informed on ducted air conditioning. Our professional team will determine the perfect commercial air conditioning installations for your needs.
Cassette air conditioning systems
If you want to cool your office but are restricted by space, then the cassette air conditioning system is ideal for you. Cassette systems are fitted into your ceiling and distribute air through vents cooling or heating the room as expected. This air conditioning installation option helps our Brisbane and Qld customers maximize space. The air con also gives off a cool and sleek look.
Contact the air conditioner experts at Temper Troops, for comprehensive solutions and a free quote.
Split systems air conditioners
Split systems are ideal for commercial spaces or buildings with multiple indoor units.
This system consists of an outdoor unit and multiple indoor components. The partitioned system creates a zoning effect where each office can be cooled individually.
Split systems allow the company to independently control the temperatures of each zone, helping save on energy costs by cooling or heating each as required.
Commercial refrigeration system Qld
As a market leader in the industry, we offer a wide range of services. We provide professional advice and deliver customized systems to supermarkets and other retailers. Each system considers the needs and frequency of use of the client.
Call us today with any inquiries on commercial refrigeration.
The Best Commercial air conditioning Brisbane installation
With the number of quality brands in the market, choosing an air con system is not difficult. However, choosing one that meets your specific needs is the catch. Temper Troops has the expertise in all matters of air conditioning. Our knowledge in the industry ensures that our customers remain ventilated and cool all year.
Choose the experts who are relied upon by businesses and developers Brisbane-wide. It doesn't matter where your business is located in the Queensland area, we are willing to offer our quality services.