For more information about Temper Troops or our range of products and services, please get in touch with us on (07) 3293 0005 or have a look at our FAQ's.
Temper Troops air conditioning are specialists in installation, service and repair of all air conditioning systems. We commenced trading in late 2011 and it wasn't long before we began attracting the attention of domestic and commercial clients with our ability to combine high quality workmanship with value for money. In the years since, we have grown our team to include refrigeration mechanics, electricians, apprentices and management staff who work together to provide our industry leading service to all regions from the Caboolture, Sunshine Coast to the Southside of Brisbane and West to Ipswich. Our high quality and professional approach is what got us to where we are today and it is something we refuse to compromise on.
Our friendly team of qualified professionals have the industry experience to guide our clients through the system selection and design process with clear and accurate advice. Whether it be a single split system, multi-split system, ducted system or VRV system, we can assess your building plans or carry out a site inspection and make recommendations on the most practical and efficient air conditioning solution to suit your needs. You will find that our team will go above and beyond to seamlessly integrate an air conditioning solution to suit the requirements of your home or business. Our installations are carried out with precision and care by our fully qualified team of experts. Our installation teams are employed full-time with Temper Troops in order to avoid the inconsistency in quality of using sub-contacted installers. We welcome you to get in touch with our team today to discuss your air conditioning requirements.
Residential and Commercial Construction:
Temper Troops are experts at installing air conditioning solutions into buildings under construction. Our dedication to efficiency and organisation has seen us secure the continual work from a large number of builders who have put their trust into our team for a number of years. Our building clients include specialists in various types of construction from project residential builders, architectural residential builders and commercial constructions firms. Our expert management staff are able to carefully analyse building plans and provide clear feedback and recommendations for the best air conditioning solution to suit the application. Once our team moves to site, you can expect consistent communication with supervisors and other trades which will ensure the project is carried out on time and on budget.
Daikin and MyAir Dealers:
As a result of our continued growth and volume of sales with Daikin and Advantage Air (MyAir), we have secured the highest level dealerships with both of these trusted brands. These top level dealerships allow us to offer the most competitive prices on these industry leading products. This means that you can enjoy the highest quality systems and components paired with the highest quality installation, for which Temper Troops has become renowned to deliver.
Our preference of Daikin air conditioning systems comes due to their quality and reliability. Their consistent track record of supplying only the most energy efficient systems and industry-leading technology cements Daikin at the top of their class. Daikin's wide range of air conditioning systems means that we can recommend a Daikin solution to suit all residential and commercial applications. Unlike their competitors, Daikin design and manufacture only air conditioning systems, meaning that their focus is not split across different product categories. Another point of difference is Daikin's manufacturing presence in Australia. Despite their Japanese origins, Daikin manufacture a large range of products from their purpose-built manufacturing facility in Sydney, so not only are you choosing an industry leading brand, you are also supporting Australian jobs.
Our preference of zone control system is the well-known MyAir product. Australian-owned company Advantage Air has been continually developing and improving the technology of their MyAir product for over 10 years, which has seen MyAir truly become the benchmark in zone control technology. Paired with Advantage Air's Exact Air Regulators, there is simply no other zone control system which provides the accuracy and technology of the MyAir control system. MyAir allows remote control of your air conditioning system via the app on all types of smart devices, or can be controlled directly by the MyAir wall-mounted tablet which is a stylish addition to your home. Visit our MyAir Smart Climate Control page for more information.
Design and installation of ducted air conditioning systems into homes under construction. We will carefully analyse your plans and seamlessly integrate a system into your new home.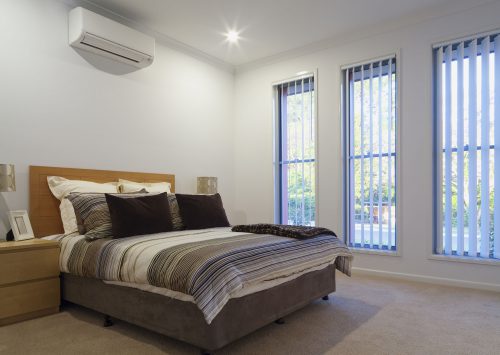 Durable and energy-efficient split-systems with inverter technology, catered to your cooling requirements.
We'll carefully analyse your homes existing structure and design an efficient ducted system to suit.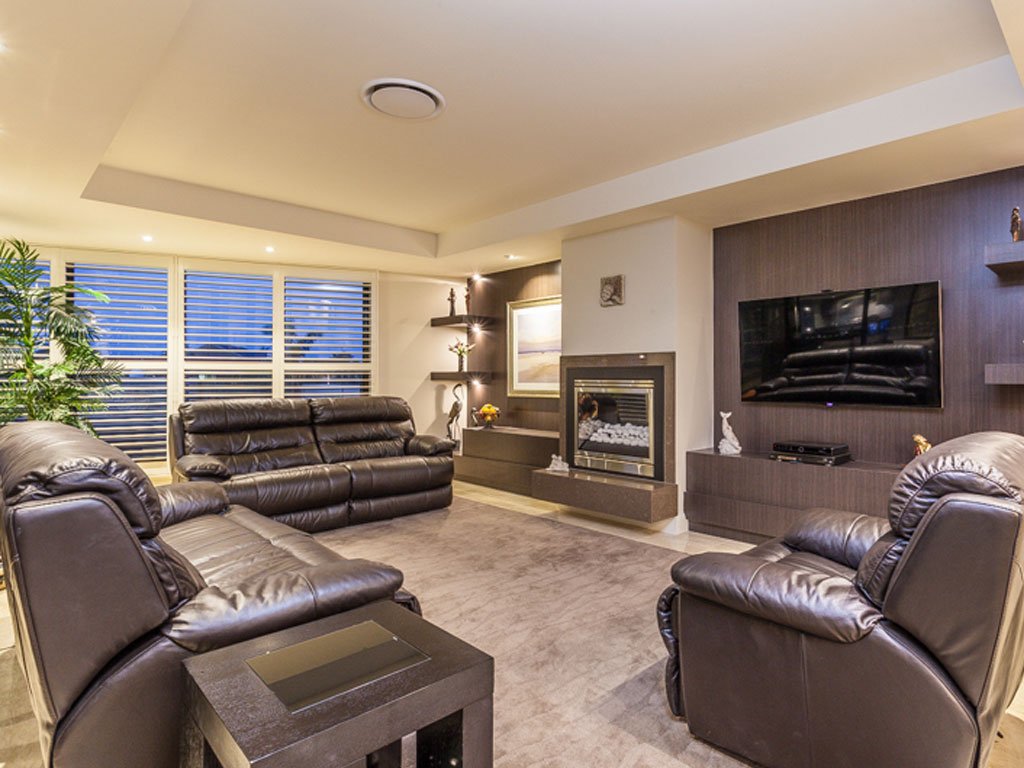 We take a look at your existing ducting unit, finding a similar unit for the most compatible replacement.
Custom, energy-efficient solutions that comply to architectural and structural requirements.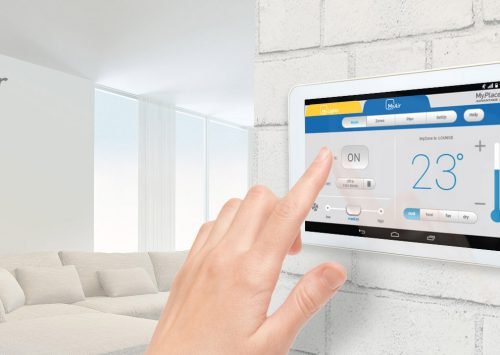 MyAir Smart Climate Control
MyAir is a smart climate control solution available for installation on new and pre-existing ducted air-conditioning systems.
Regular servicing and reactive repairs of malfunctioning split-system and ducted air-conditioners.