Interest free air conditioning Brisbane
Summer is approaching and with it comes the high Brisbane temps that can quickly become unbearable. Your family members get angsty and uncomfortable while the employees in your office are easily irritable. Even if the need for an air conditioner is obvious, your finances might be stretched too thin to purchase the perfect system. You need a local, reputable air conditioning service company that offers flexible credit repayments & payment plans on air conditioners.
Looking for interest-free air conditioning in Brisbane? Your search has come to an end. Speak to the Brisbane air conditioning experts about how we can help you. Businesses and homeowners throughout Brisbane, Caboolture, Sunshine Coast, the Gold Coast, and regional Qld have come to trust Temper Troops for their split and ducted air conditioner needs. With payment plans that offer up to 24 months interest-free, we can assist you to find and finance the perfect air conditioning solution.
buy today with interest free finance!*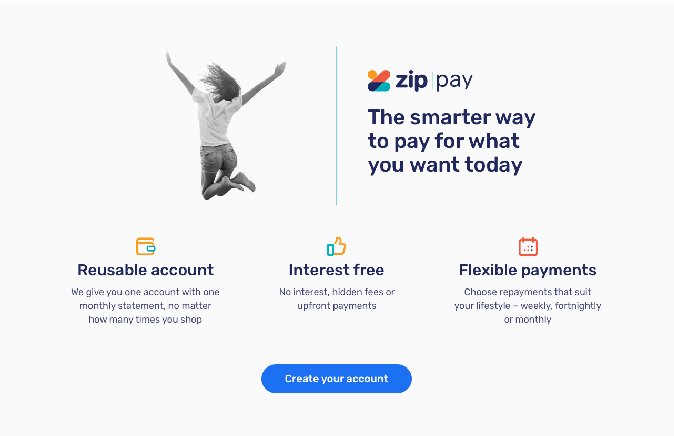 Finance your new Air conditioning system from Temper Troops and pay no interest for the promotional period. Powered by Zip Pay.
Get approved now before you buy! Simply:
Create your Account

Create your Zip Pay account today by clicking here. It only takes a few minutes.

Make your purchase

Contact Temper Troops to organise your purchase. You won't need to pay us anything, Zip Pay will take care of it.

Enjoy

Enjoy your new aircon system interest free. For split systems, we offer a 12 months interest free period or 24 months for ducted units.
As the premier air conditioning company in the region, we have a number of different payment options to suit your individual needs. We have various affordable, interest-free, easy payment solutions, which can be spread across multiple repayment periods.
One of the recommended finance options we have available for our air conditioners is Zip Pay finance. Zip Pay offers easy finance approval, flexible monthly repayments, and interest-free terms (discussed in depth below).
You can stick to your monthly payable amount or choose to pay out the balance of your account, at any time, with no penalty or service fees.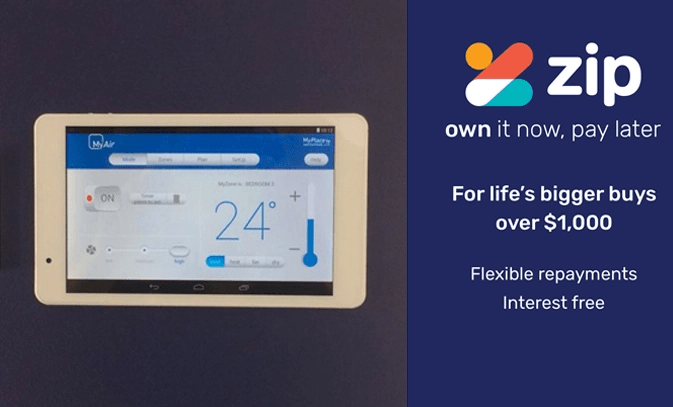 Don't let the Brisbane heat get to you. Pay to get an air conditioner installed with no deposit at Temper Troops.
Zip Pay Australia Pty Ltd is an exclusive marketplace where you can find some of the best air conditioning deals in Australia. The online store works with local retailers, such as Temper Troops, to provide easy and fast service options for both business and home. While we have a number of ways to finalise your purchase, the finance option we highly recommended is Zip Pay. It is an interest-free platform, offering fast and fair approval and monthly repayments.
There are minimum purchase limits with Zip Pay. You are encouraged to read the terms and conditions including the minimum finance amount and any fees payable before you apply.
With Zip Pay, credit is easy. All you need is to sign up, choose the desired credit account, drop in your details, quick ID check, and wait for fast approval.
The online application takes about 10 to 15 minutes, less if you have all the requirements on hand. Why pay cash when you can set up an affordable repayment plan with interest-free terms?
If you're interested in purchasing your new air conditioning system with one of our flexible finance options, call up Temper Troops and we can assist with any queries you might have.
Why choose Temper Troops for interest free finance?
Long term, interest-free finance. We have partnered with reputable finance providers, in Australia, to offer up to 24 months of interest-free finance on your air conditioner.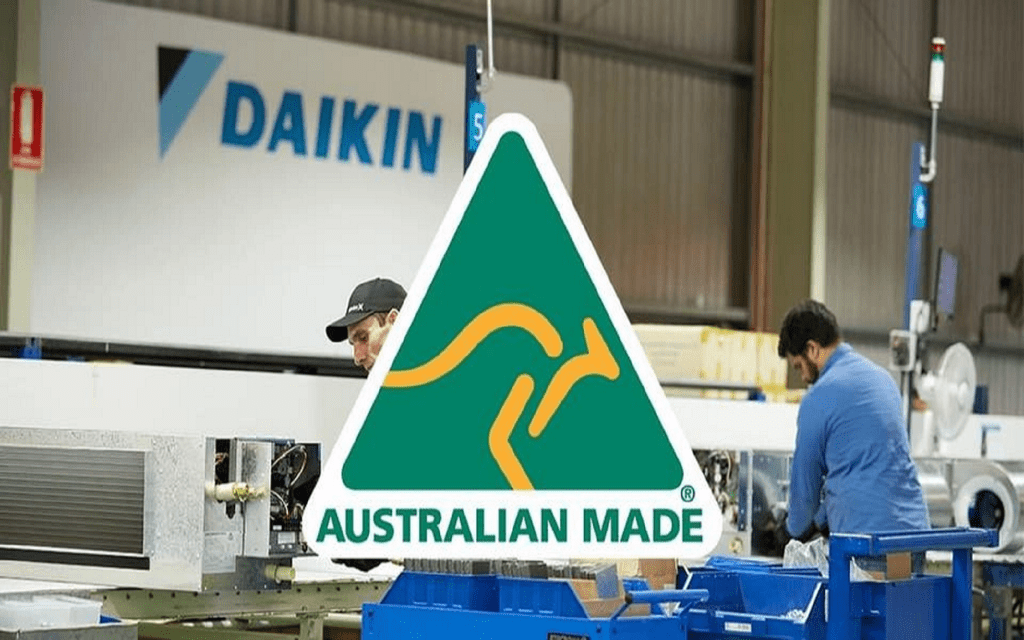 The best electrical technicians in Brisbane. Whether you live in North Lakes or Albany Creek, our electrical and refrigeration mechanics can recommend an ideal air con for your needs.
interest free-conditioning Brisbane
With Temper Troops, you can enjoy easy interest-free finance options for split and ducted air conditioning systems.
Temper Troops offers you the opportunity to enjoy a quality air conditioner while keeping your cash free for other needs. There are several monthly options available for you to choose from, depending on your air conditioning choice, lifestyle, and budget.
With such great credit terms and options, it's no wonder locals prefer to get their air conditioners installed by Temper Troops, Brisbane's premier air conditioning company.
Ducted air conditioning Brisbane interest-free
Quiet and reliable. That's what you sign up for when you have a ducted air conditioning system installed into your house. Ducted systems have earned a reputation for being the most noise-efficient air con systems. You can be assured of a silent cooling solution that meets all your needs while also being energy efficient.
One of the fantastic features of a ducted system is its individual zone control feature. Ducted air conditioning systems divide your entire house into zones, enabling you to target specific rooms and areas instead of heating or cooling the entire home or office. Zoning maximizes energy efficiency and guarantees comfort to all occupants of the house or business.
You can purchase a quality ducted air system, with up to 24 months interest-free finance, when you call the leading ducted air conditioning experts, Temper Troops. Call us today and make your inquiry.
Split Systems air conditioning installation
Split systems are a common choice when it comes to air conditioning systems in Australia. A split system air conditioner features an outside unit and an indoor unit. They are connected by the use of pipes that contain refrigerant gas. The gas is cycled through the piping and system to either produce hot or cool air. Depending on the brand, multiple units can be hitched onto a single outdoor unit, creating a multi-split system that is ideal to service multiple rooms.
Before you finalise your payment plans for a split system air conditioner, you should know whether it is able to meet your specific cooling and heating needs. Contact the air conditioning professionals at Temper Troops for expert advice on an air conditioning system that's perfect for you.
Looking for a no-deposit, interest-free repayment plan on a quality split system air con? Contact the air specialists at Temper Troops. All you need is documentation of your Australian driver's license or passport.
Get your air conditioner Interest free
With interest-free periods of up to 24 months, purchasing an air conditioner is a no-brainer. Contact our team at Temper Troops—we can assist you in financing the perfect air conditioning solution for your home or business.