Air conditioning Moreton Bay
Welcome to Temper Troops, the professional air conditioning service company in the Moreton Bay region.
Operating from our headquarters in Narangba, we have established ourselves as the one-stop-shop for all your air conditioning needs. Moreton Bay locals and businesses can attest to the quality workmanship consistently delivered by our experienced electrical technicians. We believe in providing a customized cooling solution to each client. That's why before we do an install, repair, or service job, we first ask you what you want.
Do you need help with your air conditioner?
Temper Troops are the air conditioning specialists for you. We can design, supply, install, repair, and service your air cons at an affordable cost, anywhere in the Moreton Bay region.
Give the Moreton Bay air experts a call today. Ask about our professional services and receive a tailored, free quote.
Reliable repair and maintenance of your
Brisbane air conditioners
Regular aircon maintenance ensures that your air conditioning unit is always operating at optimal performance. This will significantly reduce your electrical bill since your units are always energy efficient. Regular servicing also checks the need for repairs and breakdowns on your air conditioners.
For maintenance of quality workmanship, contact the local air conditioning experts, Temper Troops. Our team has experience servicing air conditioner units of all major brands, right across Brisbane
Due to a lack of maintenance of your business or home's air conditioners, you are bound to experience air conditioning problems. Does your unit produce strange noises every time you turn it on? Or is it unable to consistently produce warm or cool air?
In need of emergency repairs or regular servicing of your air conditioners?
Don't suffer under the over-bearing heat. Phone the local team of electrical technicians at Temper Troops. Our Moreton Bay professionals are able to diagnose and offer repair services that will solve your air conditioner issues.
Why Temper Troops is the trusted team in Air conditioning Moreton Bay locals trust?
Our team of Moreton Bay air conditioning experts. Every technician has a valid electrical licence and is fully insured to provide air conditioning services.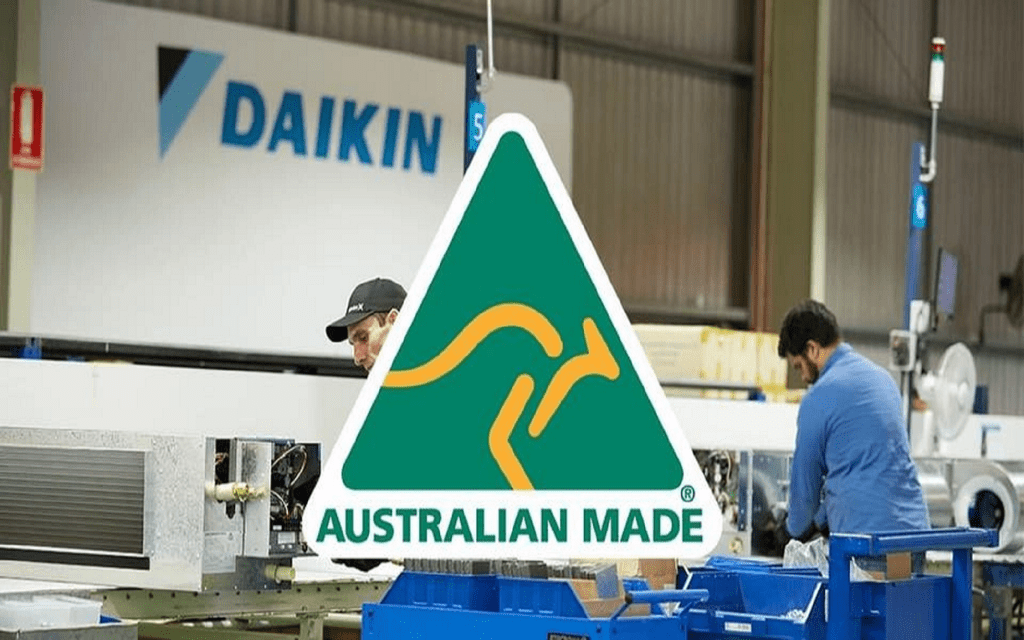 Installation, repair and maintenance of all major brands; Daikin, MyAir, Advantage Air, Mitsubishi Electric & Fujitsu. We have the knowledge and experience.

We treat our customers' businesses and homes like our own. Be assured of quality care and attention to detail.

Emergency 24 hours/ 7 days a week service. Breakdowns happen at the most unpredictable times. Call the experienced and prompt repairs service crew at Temper Troops.

Upfront pricing. Before we offer our air conditioning Moreton Bay services, we will give you upfront pricing on a free quote. There is no price gouging or hidden costs with Temper Troops.
Best air conditioning installation in
For the best installation of Moreton Bay air con service, Temper Troops is the company you should call. We will get the job completed on time, within the budget agreed upon, and with minimal disruption.
Worried about the costs of our quality services?
You don't need to break the bank to hire our technicians. All our professional services are charged competitively at market prices. Contact us today and receive a quote that will bring a smile to your face.
Ducted systems revolutionized the world of air conditioning with their quiet noise operation and energy efficiency. Ducted air conditioning is an ideal way of cooling or heating an entire home or building. An increasing number of homes and businesses in the Moreton Bay and Brisbane shires are upgrading their systems to ducted air con systems.
The biggest advantage of a ducted air conditioner system is its individual zone control. A ducted system separates your entire home or building into zones. The temperature of each zone can then be tweaked individually.
A ducted air conditioning system is an energy-efficient solution for cooling or heating multiple rooms. In addition, it ensures that each occupant of your house enjoys a comfortable ambient temperature, throughout the day and night.
Contact Temper Troops today and receive a free quote for a ducted system air conditioning installation.
Split system air conditioning
Split systems are some of the most common types of air conditioners due to their versatility and adaptability. Due to the wide range of options available, they can be installed in your wall, ceiling space, or can be floor mounted.
A split system consists of an outdoor compressor unit and an indoor unit. With several rooms in your Moreton Bay home or business, you can install several indoor units to one outdoor unit creating a multi-split system.
Unsure of the best air conditioner for your business?
Due to the availability of brands in the market, you can be overwhelmed with a lot of information. Contact the Moreton Bay air experts at Temper Troops. We can help you select the best air conditioner, suitable for your needs.
Commercial air conditioning
To remain competitive and offer quality service, Moreton Bay businesses have had to consider the comfort of their customers—offering a cool space to a customer, out of the sweltering Brisbane heat, can make all the difference to the success of your business.
A commercial air conditioner has quite different requirements from a residential system. You have to consider the size of the space and also the frequency of use.
Don't risk having the wrong system installed in your commercial premises—call the Moreton Bay air conditioner specialists at Temper Troops and request a quote today. We offer complete commercial air conditioning installations for your business or commercial space.
Are you a business based in Moreton Bay, Brisbane Northside, or in the wider Qld region?
Temper Troops value your time immensely. We will work around your schedule so that you can continue offering quality products and services to your customers.
Phone our friendly customer care team today to discuss your commercial cooling needs.
Looking for a Moreton Bay Air conditioning service company?
Contact the number one Moreton Bay air conditioning professionals for all your air conditioner needs.
With considerable & practical industry experience, we can supply, install and repair units for all the major air conditioning brands. And if your aircon breaks down in the middle of the night, don't hesitate to pick up your phone and call us for our emergency services.
Call us today and get a free quote for a complete service at a very affordable price.